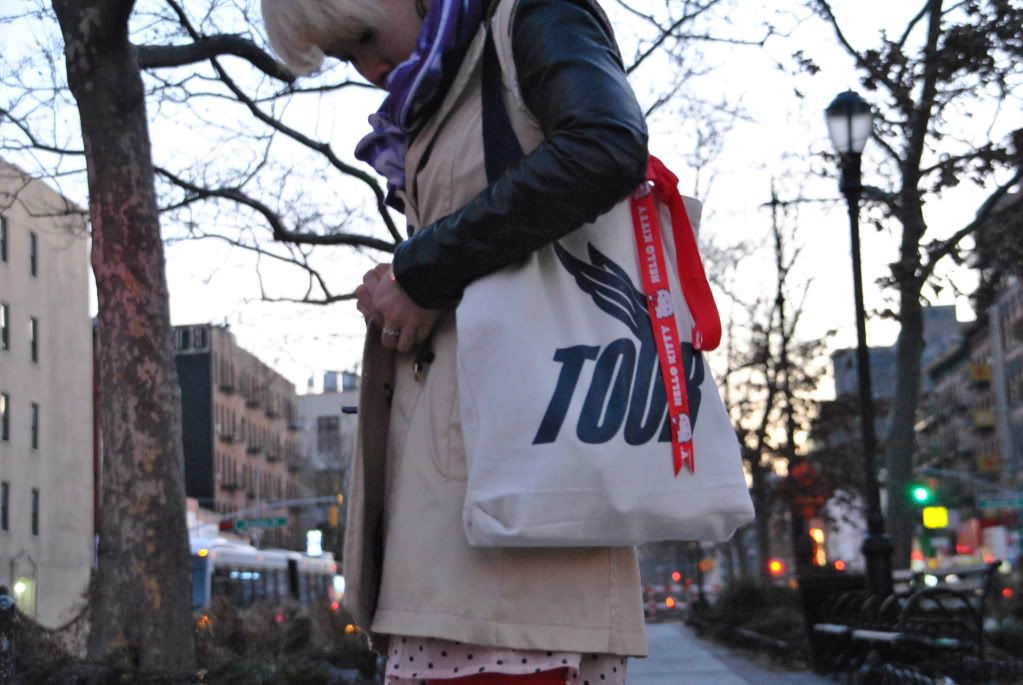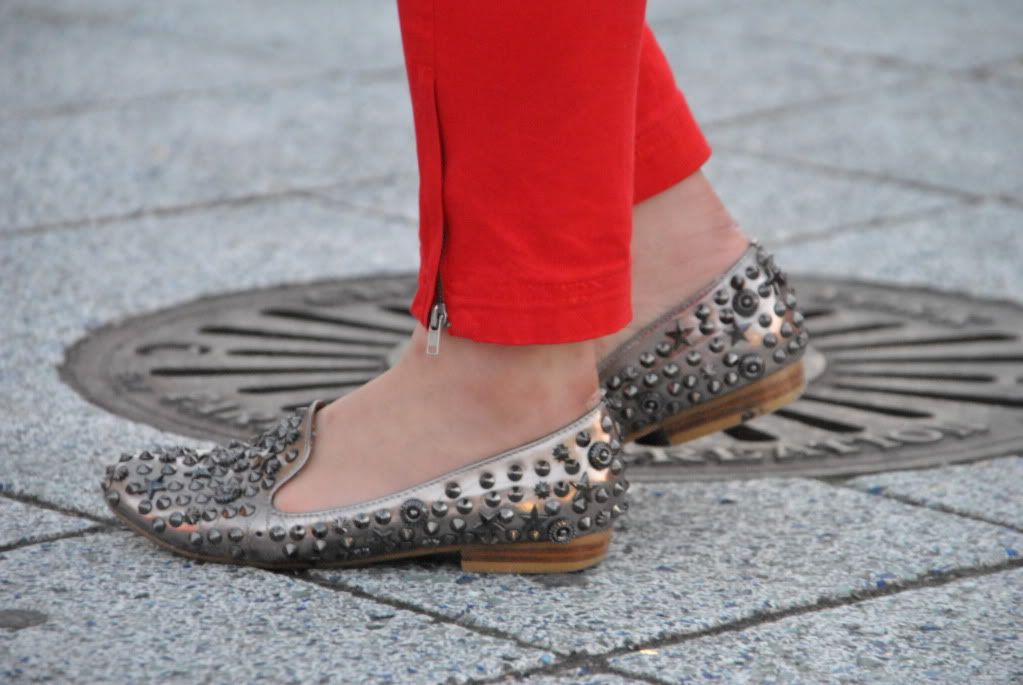 These shoes are missing a few studs but I love them the same. More so because I got them for $28. And this colorblocking trenchcoat with leather sleeves? Oh, you know, courtesy of Burberry Prorsum. NBD. Thanks guys.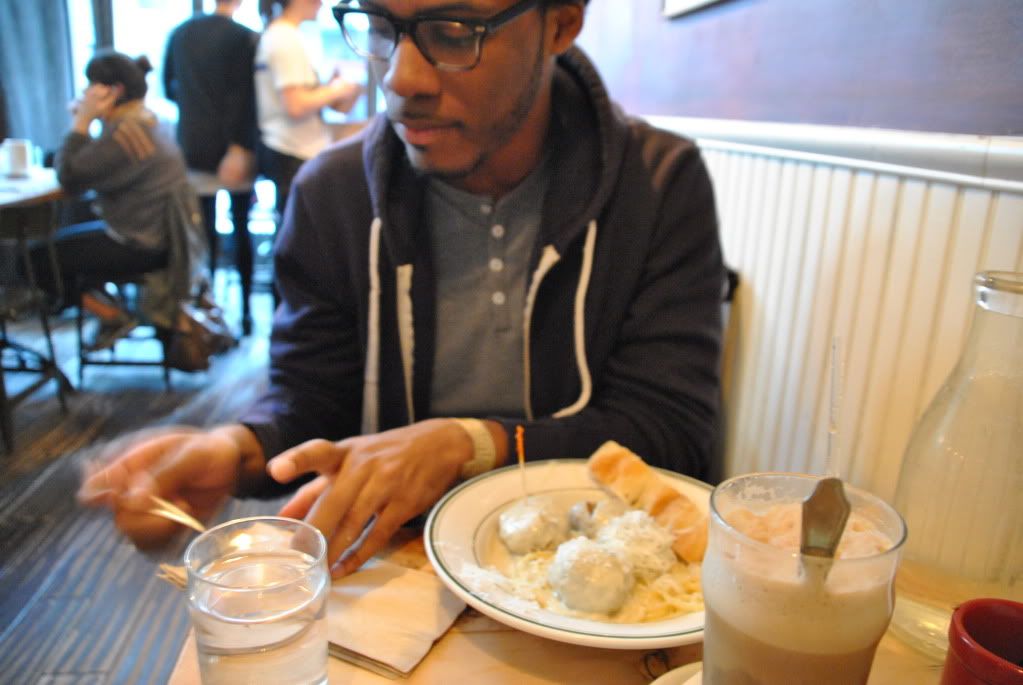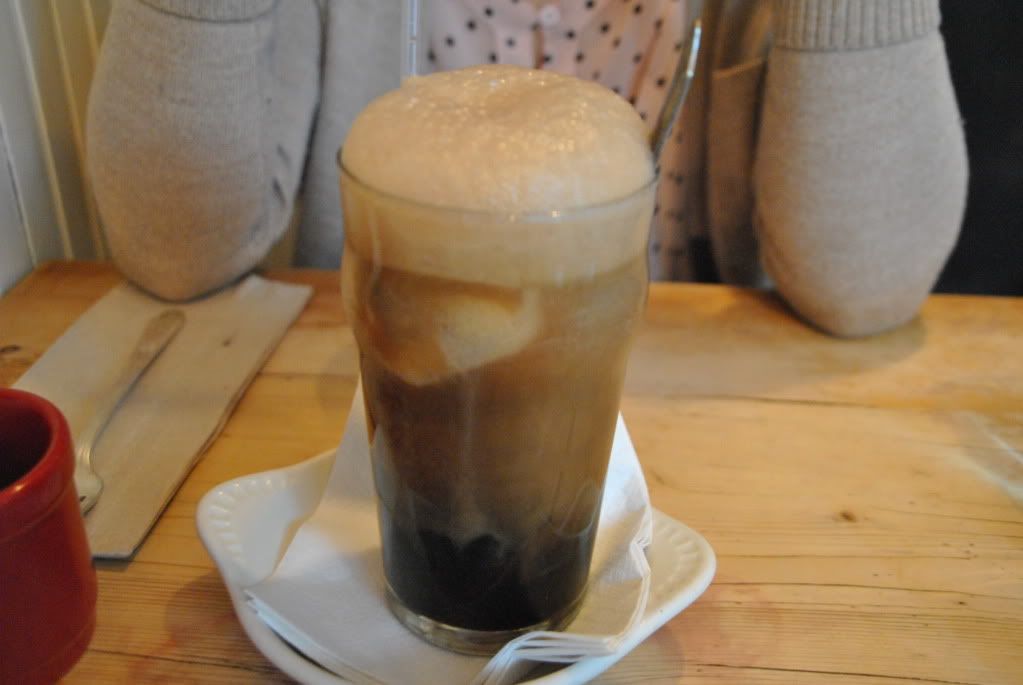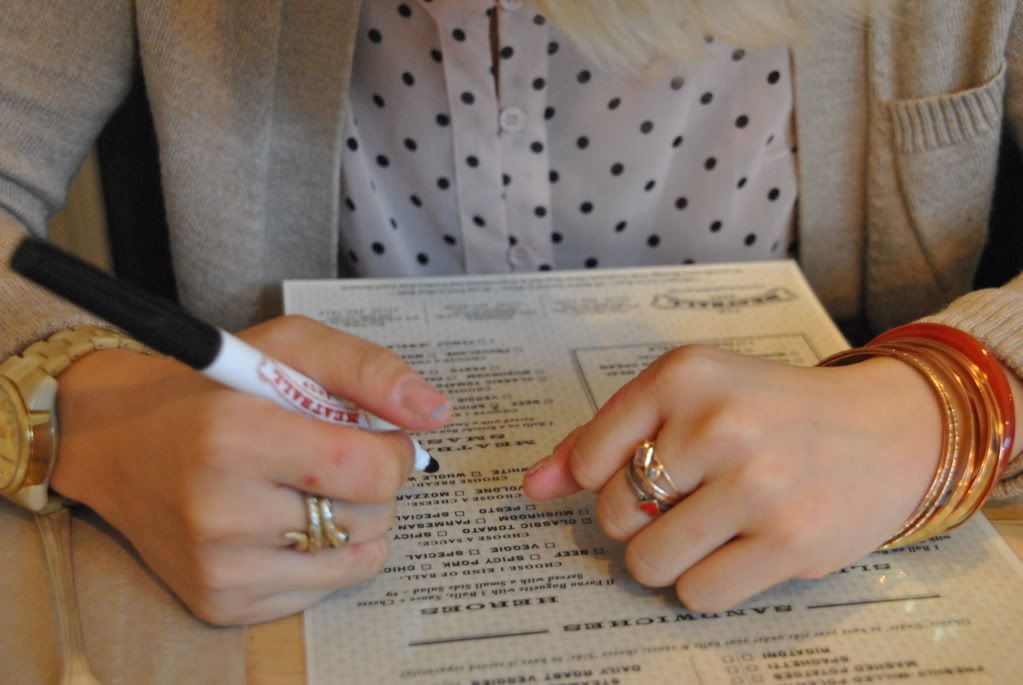 MK WATCH, GRANDMA'S + VINTAGE BANGLES, STUSSY RING, VINTAGE RINGS
AA SCARF, H&M MOTO JACKET + TRENCHCOAT (DIY SLEEVELESS), MNG PANTS, JC LOAFERS, WILFRED BELT, TOUR TOTEBAG
There's nothing like getting out of school in the height of the day, spending a couple of hours with people most important to you, and having (unseasonably) nice weather in NYC. I ran some errands, then had lunch (with the creative director of Tour Des Etats-Unis, the brand of my bag. Get your men to visit
here
) at The Meatball Shop on Stanton St. I have this new love for brioche bread and mushroom sauce.
So about my jacket, I'm just kidding. There's also nothing like saving about three thousand dollars and reinventing, mixing, and matching the things you already own, to make anew! I was heavily inspired by someone via LookBook.nu and compiled this look. Fashion is magic.
MADEWELL CARDIGAN, FORVER21 SHIRTDRESS
MAGIC I TELL YA.
Photography credit to Eustace ShakeyHands Russell. Kidding!